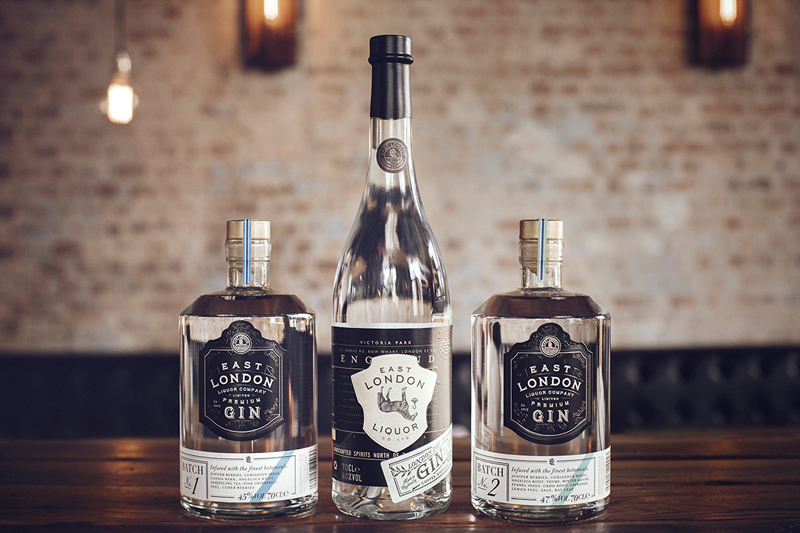 We love London and we love gin. So we thought why not feature both in our latest blog with a roundup of the best gin bars in London.
Gin may have originated in Holland but it's in London where the spirit once nicknamed "Mother's Ruin" has truly made its home. The London gin palaces of Georgian England may have long gone, but today the spirit lives on through the city's numerous gin bars and distilleries.
Visit one of these London gin bars, tour a gin distillery in London or join masterclasses to test your own skills – you'll soon find your favourite gin bar in London.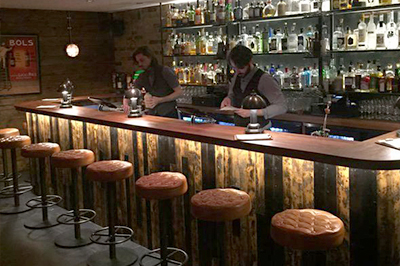 214 Bermondsey
Venture beneath Antico restaurant in Bermondsey and you'll find this dimly lit den for gin addicts. With a menu of 80 gins, a host of gin cocktails, its very own tonic water and the chance to try "gin flights", there's more than enough to entice you down the stairs to 214 Bermondsey. Look out for the special Sunday socials.
City of London Distillery
Join a tour, gin tasting or a gin experience where you can have a go at making your own gin at The City of London Distillery, which became the first new distillery in The City of London for more than 200 years when it opened in 2012. If you'd rather just have a gin and tonic or an imaginative gin cocktail, visit the cosy, speakeasy-style COLD bar, which looks onto the distillery's copper stills. 
Duke's Bar
Although not a dedicated gin bar, Duke's Bar has a special place in the history of gin. It was the place where James Bond creator Ian Fleming first conjured up the Vesper Martini cocktail "shaken not stirred", of course. Fleming was a regular here, and seemingly little has changed in this cosy bar with the gin Martinis still famous the world over.
East London Liquor Company
Choose from three different gins distilled on site at this Bow bar housed in a former glue factory, or sample gin cocktails such as Red Snapper, Negroni or gin sours. With industrial features and a view of the stills, you'll feel at the heart of the production process at East London Liquor Company – you can get an even better idea of how it's made with the 90-minute Spirit of Gin Tour and Tasting.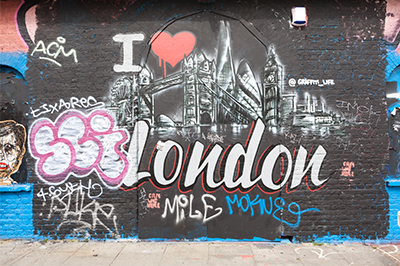 Graphic
Make a splash with one of Graphic's famous gin-infused paint tin punches, or select from the 300 or so gins on offer for one of their signature Perfect Serves gin and tonics. Every month, this funky West End venue hosts a Gin Social, where enthusiasts can get together over a G&T, cocktail and tasting session.
Merchant House
Be transported back to the days of the British Empire at this underground bar specialising in gin and rum. Themed on the merchant ship trading routes in the Empire's heyday, Merchant House has 300 different gins and a cocktail menu featuring the likes of El Draque (named after Sir Francis Drake) and the gingerbread-flavoured Hodge, reminiscent of tipples once served during London's frost fairs on the Thames. Masterclasses are available on request.
Mother's Ruin
Find a true North London hidden gem in the middle of an industrial estate. Secreted away on the site of an old WWI munitions factory in Walthamstow, Mother's Ruin's gins certainly hit the spot, and it even makes its own bitters and fruit liqueurs. The factory can be visited on Friday nights and during the day on Saturday and Sundays.
Mr Fogg's Gin Parlour
Step into this quirky bar in Covent Garden and enjoy all sorts of gin-inspired treats. There's always something to enjoy at Mr Fogg's Gin Parlour, from a G & Tea afternoon tea featuring cocktails served in teapots, to a 90-minute Gin Safari tasting session or cream cake and cocktail pairings. If you're simply looking for a cocktail or a G&T, there are more than 300 gins to take your fancy.
The Distillery
Explore this Notting Hill mecca for gin lovers, which features two gin bars: one focused on traditional cocktails, the other the Spanish-themed GinTonica hangout. Mixologists at The Distillery use Portobello Road Gin, which is distilled downstairs. Find out how to make gin by booking in for a masterclass with The Ginstitute, which moved here after it outgrew its previous home at the Portobello Star. If you've had a little too much, you can always spend the night in one of the cosy bedrooms upstairs.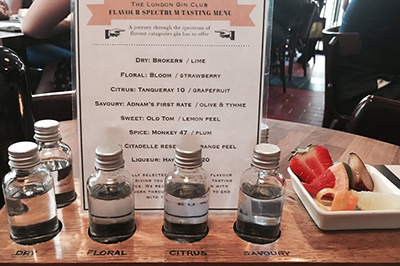 The Distillery at Hilton London Bankside
Uncover new gins from across the globe at this Bankside bar on the site of a former essence factory. Sticking to its fragrant history, homemade aromatics and bitters are used in cocktails at The Distillery which sources spirits from Italy to Canada, and most places in between. Alternatively, opt for those distilled closer to home by London's micro-distilleries, or splash out with a vintage gin for that extra special G&T.
The Gin Bar at Holborn Dining Room
Take your pick of one of London's largest selections of gin at this dedicated gin bar at Holborn Dining Room. With more than 400 gins and 27 tonics, including one made in house, you'll not be stuck for choice –  in fact The Gin Bar claims there are more than 14,000 gin and tonic pairings available (good luck working your way through those!) If you'd rather have a cocktail, the resident mixologists can whip you up one of the many house gin cocktails or classic tipples. 
The Star at Night: The London Gin Club
This cosy Soho cocktail bar knows a thing or two about the juniper-based spirit. Not only does The Star at Night have more than 200 different gins as part of its "ginventory", but it runs its own gin-lovers' club, The London Gin Club. With regular events and tastings boasting independent and rare gins, it's a great chance to discover something a little different. Gin cocktails here tend to focus more on the classics, with an ethos of "if it ain't broke, don't fix it".
Tempted to visit London and its Gin bars? Give the friendly travel experts at Momento Group a call today.