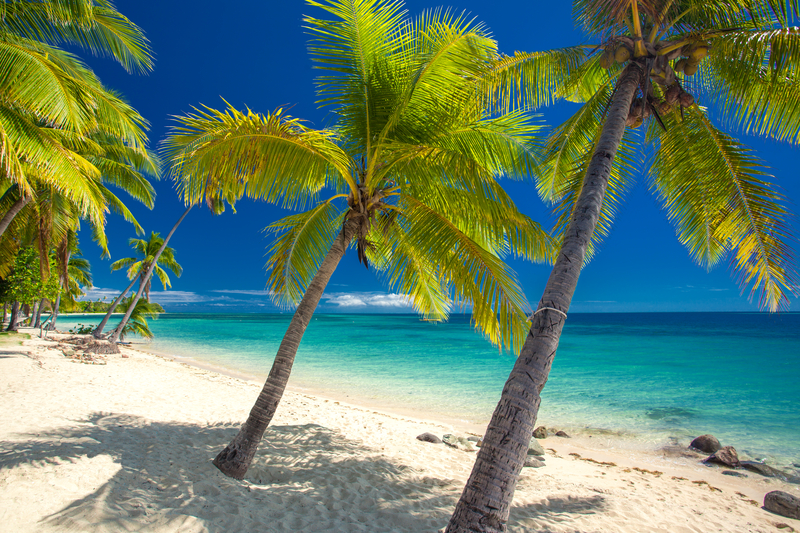 Conferences
Where & Who: Fiji, Dairy industry client – 60 pax
When:  November 2016
Why:  Annual conference
Duration: 3 days excluding travel time
Analysing the client brief & budget – our client had recently undergone some internal changes which included a closer working relationship within their New Zealand and Australian offices.  Previously they had managed separate conferences for the two countries and wanted to review their conference arrangements for 2016.  We recommended an off-shore conference in Fiji where delegates from both countries could come together in a neutral environment to network, share information and upskill.  Working within the clients existing budget (that they had set previously for New Zealand and Australia based conferences) we were able to come up with a great suggestion in Fiji that was cost effective and matched the budget.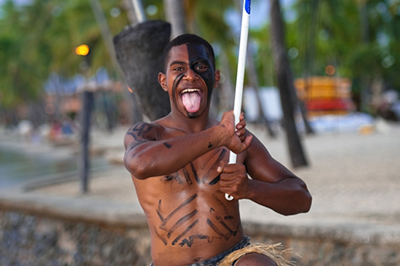 The creative planning – The existing conference programme didn't need a lot of refining for the client.  Their annual conferences had been run for a number of years previously in their respective countries so we didn't want to re-invent the wheel when they were already running very successfully.  Where we were able to add creativity and unique wow factors was in the 'Fijian detailing'.  For example, when our delegates arrived in Fiji they were greeted by their local guide with fresh flower leis and the warm Fijian greeting 'Bula' before being escorted to their waiting coaches.  Enroute to the hotel in Denarau the coach stopped to pick up hitch-hikers (pre-coordinated with our ground operator).  These hitch-hikers were locals who were travelling to a wedding and had their guitars, ukulele's and esky's stocked with cold beverages in hand.  The delegates were asked by their guide if they would mind if the hitch-hikers could grab a ride to the wedding.  Once on board the hitch-hikers revealed their real identities as serenaders… performing and singing for the delegates.  Cold beverages were handed out around the coach to enjoy on the way to the hotel as the delegates enjoyed the relaxed, laid back vibe and music.  It's a great little introduction to the warm hospitality that is known throughout Fiji.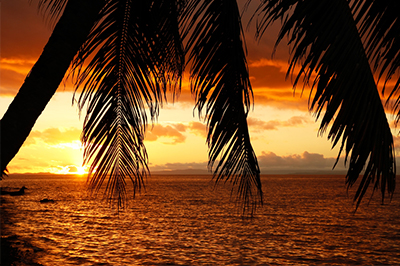 Planning the complex components of the event – With this conference being the first off-shore conference for the company one of the biggest challenges was the co-ordination of travel from a number of locations throughout New Zealand and Australia.  We worked closely with airlines in New Zealand and Australia to ensure that we could group arrivals into Fiji as close as possible so we then only needed a limited number of coach transfers and ensure a smooth arrival experience for all delegates.  Another challenge for Fiji believe it or not is the weather!  Whilst it is typically a warm, sunny destination there is always the risk of outdoor events being cancelled or moved due to rain.  We had several evening functions that were based outside.  We worked closely with the hotel and suppliers to ensure that indoor back-up options were available for each of our evenings and that these options still provided the wow factor and would deliver the experience that we wanted.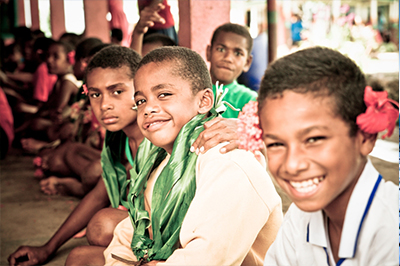 Managing the logistics – The client had their own internal Event Managers that managed the conference on-site.  We arranged a site visit for the Event Managers earlier in the year and spent two days in Fiji meeting with all suppliers working through all of the logistic and operational requirements of the conference.  This enabled the Event Managers to form solid relationships with the hotel and suppliers and feel 100% confident that the conference would run as they needed it to.  During the lead-up to the conference we worked closely with the Event Managers and ensured that they were kept informed of any issues that arose or decisions that needed to be made.  Prior to departure we met with the Event Managers and delivered comprehensive 'conference management documents' and a run sheet that detailed critical timings and all event / conference details.