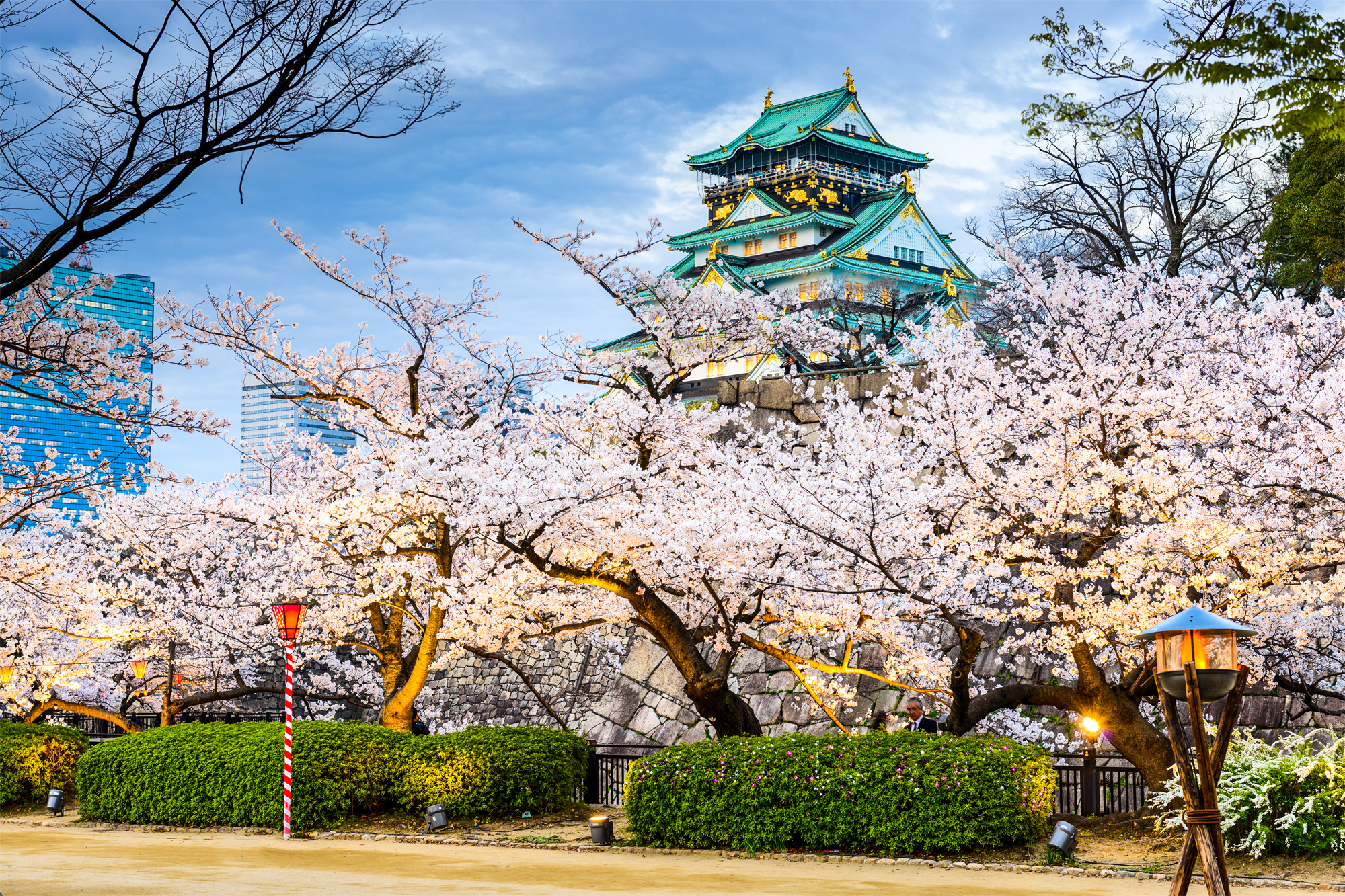 The Momento team love exploring new countries and finding out which are the must-see ones each year. We've compiled a list of the top destinations for 2018 – how many are you going to tick off?
Reykjavik, Iceland
Don't be put off by the name, Iceland is warmer than you think. From the majestic blue lagoon, with temperatures between 37°C and 40°C, to hot bubbling geysers and steaming bowels of Kjötsúpa (Icelandic meat soup), Iceland is a destination not to be missed in 2018. The capital city, Reykjavik is charm personified with its colourful houses, quaint cobblestone streets, boutique shops and majestic waterfront. Soak in the local hot pools, indulge your sweet tooth at the town's bakeries, and discover the world of Icelandic folk and fairy tales in the architecturally renowned National Museum of Iceland. Be sure to venture further afield and explore the country's plethora of geysers and waterfalls too.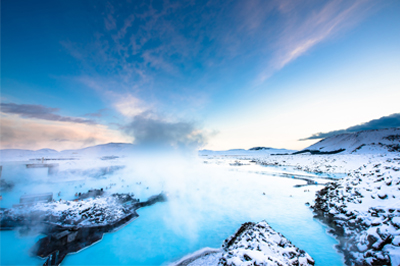 Amalfi Coast
There are very few places on earth more beautiful than Italy's Amalfi Coast. Combining huge soaring cliffs, tranquil blue waters, olive and lemon groves, and centuries-old fishing towns, this is a destination not to be missed. While the Italians may have a reputation for their driving style, the best way to see and experience this UNESCO World Heritage landscape and its 100 beaches is by car. It'll be worth the risk as you take in the cliffs of Sorrento, the vertical town of Positano and the coast's namesake, the Amalfi township. Be sure to take your walking shoes though. Every town on the coast is best discovered by foot, for some it's the only way.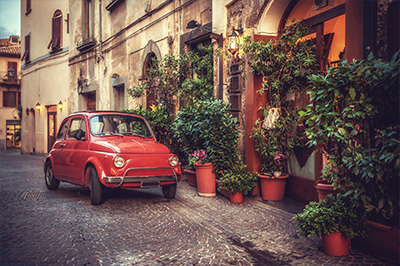 Kerala, India
Palm trees, mountain trails, and Portuguese cathedrals – they're not what one would usually associate with India, but then Kerala is fast gaining a reputation for offering tourists an experience with a difference. Located on the Malabar Coast in the country's southern state, Kerala boasts stunning scenery, beautiful beaches, sumptuous cuisine and one of the most relaxing holiday destinations around. See exotic wildlife in its natural habitat, unwind with a traditional Ayurvedic massage, or partake in the magic of an Indian cultural festival. Kerala offers the perfect holiday for every traveller.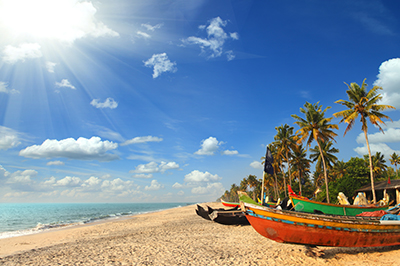 Valletta, Malta
Malta's capital city, Valletta, is the European Capital of Culture in 2018. A UNESCO World Heritage Site, Valletta is described as 'nothing short of an open-air museum'. With its Baroque architecture, picturesque cafes and wine bars, and abundance of art, this beautiful walled city is, as yet, an undiscovered jewel in Europe's tourist trail. Overlooking the harbour, this steep city is dotted with numerous staircases walked on by sailors, locals, fisherman and royalty for centuries. History buffs, art lovers and medieval enthusiasts will love following in their footsteps, discovering stories of a time before cruise ships sailed the Adriatic.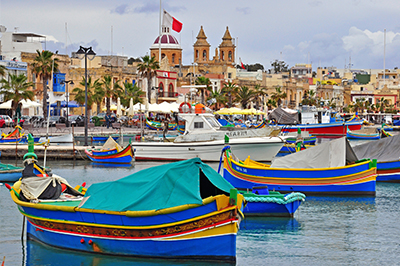 Essaouira, Morocco
Marrakech has fast become a popular destination for groups, intrepid travellers, honeymooners and foodies, but just over two hours west of Morocco's capital city is the quieter, but equally authentic coastal town of Essaouira. Famed for its vibrant blue doors, window shutters, and fishing boats, Essaouira is a laidback seaside town where travellers can enjoy all that Morocco has to offer – without the crowds. The souks boast vibrant spice towers, beautiful jewellery, woven rugs and ceramic homewares. It's a place where camels stroll the beach, kite surfers take to the skies, and cafes line the town square offering a variety of dishes with the freshest fish of the day.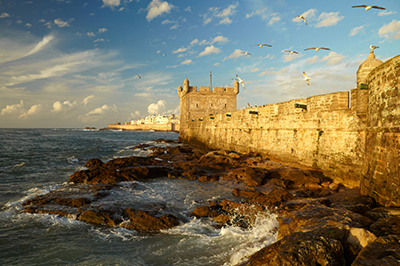 Montevideo, Uruguay
Ever since Rio de Janeiro was announced as the host of the 2016 Olympics, South America has been forefront of many travellers' minds, but there's one country yet to be discovered – Uruguay. Nestled in the shadow of its neighbour, Argentina, Uruguay holds its own as a destination offering beautiful beaches, colonial architecture, a blossoming wine industry, and as much meat as you can eat. The country's capital city, Montevideo offers a relaxed vibe, and is the perfect size to explore on foot. It's got more museums than you can shake a stick at but each give you an insight into the fascinating history of this eclectic South American capital.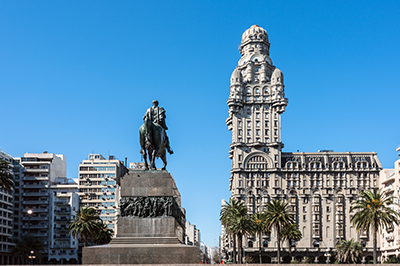 Osaka, Japan
The Rugby World Cup is coming to Japan in 2019, so for travellers wanting to experience this stunning country, it will pay to head there before the sports fans do. And the best time of year is of course spring time when the cherry blossoms are out. Osaka is one of the best Japanese cities for viewing the abundance of beautiful blooms that cover the city, but once you've had your fill of tree lined avenues there's plenty more to explore in Japan's second largest city. Families can have fun in the plethora of amusement parks, music enthusiasts can enjoy performances at the Symphony Hall, home to the Osaka Philharmonic Orchestra, those needing some retail therapy can find solace in the many shopping centres, and the young (and young at heart), can sample some of Osaka's finest sake in the city's nightlife districts.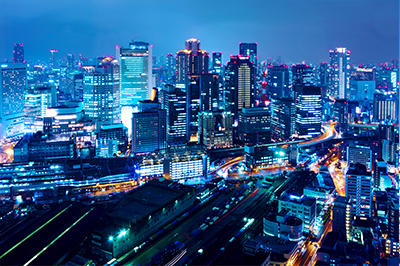 Adelaide, Australia
Travel in 2018 doesn't need to consist of long plane journeys. Close to home and just a hop, skip and a jump across the ditch is the city of Adelaide. Billed as South Australia's elegant and cultured capital, Adelaide is an ideal destination for a family holiday with kids of all ages. From swimming with dolphins to shopping in the city's central market, petting the friendlier of the local wildlife at Adelaide Zoo to exploring the city on two wheels, Adelaide has more than many travellers might expect. A quieter destination than the bustling metropoles of Sydney or Melbourne, there's also a bounty of vineyards surrounding the city with plenty of Australia's finest to be sampled.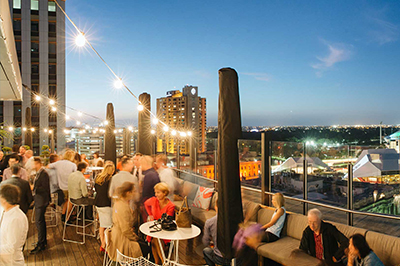 Myanmar (Burma)
With its majestic Buddhist temples, sacred stupa (places of meditation), and UNESCO world heritage sites, the Republic of the Union of Myanmar, more commonly known as just Myanmar or Burma, will offer travellers a cultural experience like no other. The lashings of gold which adorn temples, though none quite as elaborate as Shwedagon Pagoda, are in stark contrast to the country's lush greenery but the combination of the two provide visitors with an insight into the diversity of this republic. Beach goers can find stretches of paradise while photography enthusiasts will be in their element among the collections of incredibly well-preserved ancient civilisations.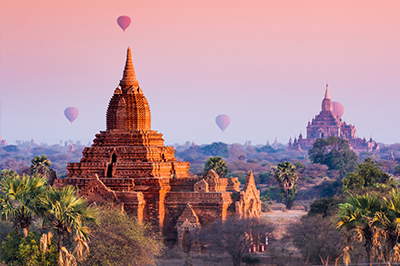 Los Cabos, Mexico
If you're already scheming a mid-winter break for 2018, look no further than the capital of pina coladas, Los Cabos, Mexico. Located on the southern tip of the Baja California Peninsula, Los Cabos offers everything a mid-winter sunshine escape should… and more. An abundance of water activities such as fishing, snorkelling, scuba diving and kayaking, will keep the thrill seekers entertained, while those simply wishing to soak up the rays can do so, while exploring the relaxed market town. Whatever your holiday requirements, whether they be art and culture, spas, golf courses or beaches. Los Cabos has it all in 2018.